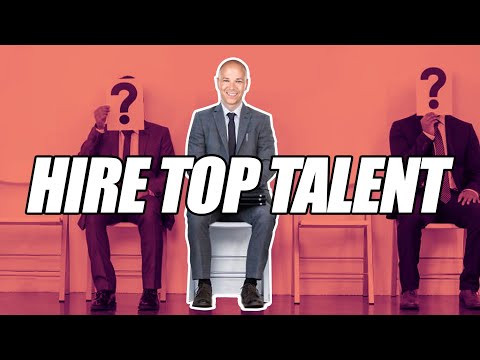 We are at one of the most exciting times in human history. Advancement in technology has opened up doors of opportunity for you (and I) to do things that just weren't possible even 5 short years ago.
And what does this mean for you?
If you can dream it up, it can be done (if you know how to access the crowd of talent available to help you)
No longer are you limited by borders, education, or knowledge. No longer are we limited by our own personal talents and abilities. In many ways, it's a whole new world… *if* you know how to access the capabilities, skills, and talents of others around the world.
One of my favorite books of all time is: "Think and Grow Rich" and there was a section in the book discussing Henry Ford.  Did you know that at one time, Henry Ford was on trial and questioned to be an unintelligent and ignorant man Did you know that his character was questioned as a result of not having all the answers about his company?
It's true.
At one time, in the middle of trial, an ambitious attorney questioned him about financials, manufacturing, even operations in his company — and his response may shock you…
As he was pushed and pushed, he finally responded (and I'm summarizing):
"…look. I don't have all the answers you're asking about right now. I don't feel I need to know the answers. I don't feel I need to consume my mind with that type of information… And here's why — I have a red button on my desk — and  if I need an answer to a financial question, I hit that  button on my desk and my top financial person can give  me the answer.   If I have a question about manufacturing needing an answer, I hit that button, and my head of manufacturing can get me that answer If I have a question about operations, I can hit the red button for that department and the head of operations can get me the answer.
I don't feel I need to consume my mind with that information because I can get the answers I need from others who are the best in my company to provide them for me…. And I can spend my time doing the best thing for my  company…"
Was that an answer of an unintelligent and ignorant man or was this the answer of a genius?
Genius.
What can you learn and apply from this?
Today, technology gives you and I the ability to have access to the 'red button(s)' on your desk to summon, attract, and acquire almost any skill or capability.
Platforms like freelancer.com, fiverr.com, elance.com, odesk, and many more open the door to having access to the right skills — and if you can dream it up – you can make it real, HOWEVER, you must know how to hire this talent — otherwise you spend your time turning through people, wasting countless time, energy, and even money on the search of finding the right match.
And I want to show you how to avoid the costly mistakes that most business owners make in Hiring. The short truth: It's not as hard as you've been led to believe – when you have a process for it.  There are hundreds of ways to do it wrong and a couple ways to do it right.
Done right, it frees you up to spend your time doing more of the things you love to do… to spend more of your time doing the things you enjoy…
It gives you freedom, clarity, and growth.
Don't risk making the common mistakes that most people make by not having a process like this in place.
Henry Ford was smart enough to realize that having access to skills and capabilities was the key to his personal and business success — and that his success wasn't predicated on his own personal talents or abilities.  Henry Ford was smart enough to realize he didn't have to be the smartest person about everything in his  industry or business… instead, he attracted, acquired, and hired that talent.
Where could you be in 3 months, 6 months, 12 months, 3 years, 5 years from today by surrounding yourself with your dream team of talent?
What would it do for you? How many new projects could you get done? What new business(es) could you build? How much time could you shift to really do the things you enjoy doing?
Take the first step now to get it right…
==
Like this episode and show? Please share it and help your connections get access to the resources, tools, and strategies to make a bigger impact
Get Dan's resources for even more Business Growth Breakthroughs
====
Dan Kuschell is a success driven business growth hacker, strategist and expert, a media contributor, and thought leader.  He helps entrepreneurs, leaders, and business owners reduce complexity by driving elegant ideas, execution, and team-culture for greater clarity, confidence, and direction.  Learn more about Dan at http://www.DanKuschell.com.